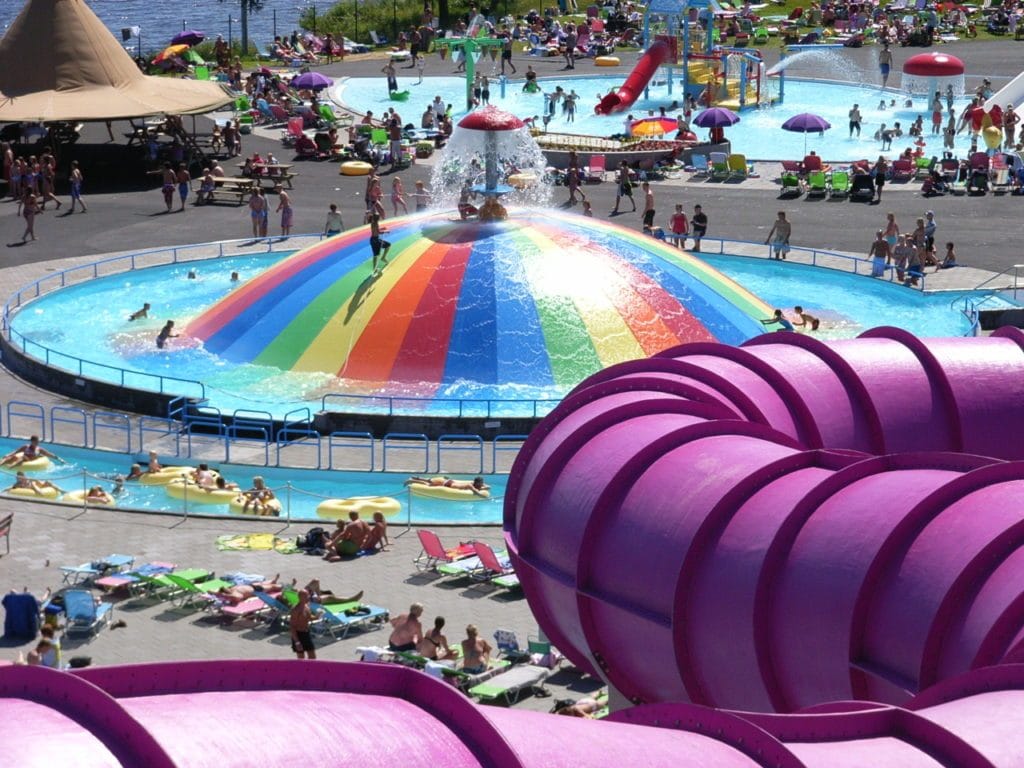 "Our most well known product is the Wet Bubble, which was introduced on the market at the 1986 IAAPA fair and still is very much appreciated by visitors to different facilities around the world. The Wet-Bubble is a participatory Water Play Attraction. It is one of several different products all with the objective to create smiles.
The Wet Bubble is proving the universal truth – everybody is a child at heart. It comes in various sizes from the smallest which is 5,5 meters in diameters up to 20 meters. Wet Bubble can be made in several colors but we also give you the possibility to use your own design and artwork to cover the dome so that you can customize your Wet Bubble to match the theme of your park. With its large display and it's unique shape, the Bubble can be seen from the distance bringing life and color into view.
The Wet Bubble can be installed in an existing pool or a special designed pool. A safety distance between the pool wall and the bubble is needed.
Wet Bubble has become an important part of several of the world's largest water parks, but its also a perfect attraction for smaller parks och hotels. If you think about it, our Wet Bubble is both a water playground, a water slide, a trampoline and a climbing wall. All in all, it makes
the Wet Bubble a very complete product which can more or less replace several other attractions, but in a much smaller area.
Wherever we installed our Wet Bubble, it has become an extremely popular and important part of the water park."
"Our most well known product is the Wet Bubble, which was introduced on the market at the 1986 IAAPA fair and still is very much appreciated by visitors to different facilities around the world. The Wet-Bubble is a participatory Water Play Attraction. It is one of several different products all with the objective to create…